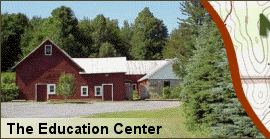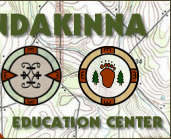 News: 7th Mohican-Algonquian People's Seminar – Call for Papers [Read more…]

Welcome to Ndakinna!
Here are our upcoming programs…
FEBRUARY 2008
Backwoods Winter Survival and Snowshoe Trek (Overnight) [Adult]
2/9 (Sat) | 10:00 am Sat to 12:00 pm Sun | SWITCHED TO ONE-DAY 2/17Winter Concert featuring John Kirk & Trish Miller
2/9 (Sat) | 7:00 pm to 9:00 pm | $7
Backwoods Winter Survival and Snowshoe Trek [Adult]
2/17 (Sun) | 10:00 am to 4:00 pm Sun | $65 During one day course participants will not only learn a host of key survival skills . Set in the foothills of the Adirondacks skills learned will include basic map & compass, natural navigation, natural insulation, basic survival foods, fire by spark and flame, survival shelter construction, rescue signaling and more. Led by Ndakinna Director James Bruchac this course is guaranteed to increase anyone's confidence in the wild. Certificate of participation included.Led by Ndakinna Education Center Director James Bruchac.
Winter Wilderness Skills & Storytelling Day Camp (Ages 6 to 8)
2/18-19 (Monday-Tuesday) | 10:00 am to 4:00 pm | $100 Two days of outdoor winter fun including animal tracking shelter making, Native American games & more. Also included will be plenty of indoor activities from Native American stories shared by James Bruchac to various craft projects. Dress for the outdoors and bring a bag lunch.
Winter Wilderness Adventure Camp & Snowshoe Trek (Ages 9 to 13)
2/18-20 (Monday-Wednesday) | 10:00 am to 4:00 pm | $150 During this three day adventure participants will learn such wilderness skills as animal tracking, winter shelters, wilderness firemaking and more. Also included will be a full-day snowshoe trek where participants will have a chance to test their new found wilderness skills in a true wilderness setting. Indoor "warm-up" activities will include Native stories provided by James Bruchac as well as one or more of Ivan Erchak's "tales" .Dress for the outdoors and bring a bag lunch.
MARCH 2008
Ways of the Haudenosaunee (Iroquois)
presented by Kay Olan Ionataiewas (Wolf Clan Mohawk)
3/8 (Sat) | 1:00 pm to 4:00 pm | $10
See our Calendar for more…